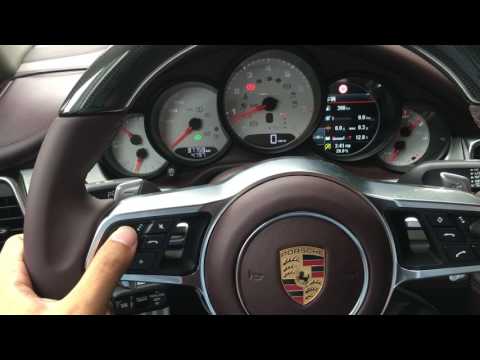 STMV1-971
Original price
$499.00
-
Original price
$549.00
Please send us old and new steering wheel photos to info@gpsadapter.us before ordering so we can help confirm which adapter and parts are needed.
An update to the 971 Panamera style new wheel requires the replacement of the entire wire harness of the new wheel, which ships with adapter kits for the 971 style steering wheel. The wire harness part number is #95B-971-388-B, as shown in the photo below.
Mode switching to change drive mode is not supported by STMV1-971; the mode switch LED only serves as an indicator of the drive mode, as demonstrated in this video: https://youtu.be/O670-030al0. If you require mode switch control to support drive mode in 991.1/981/958.1, please select Adapter-X.
2014 Panamera upgrade new steering wheel case show
Support Vehicle Model:
Carrera 911.1           (2005-2016)
Cayman 981C         (2009-2016)
Boxster  981           (2009-2016)
Cayenne 958.1       (2011-2015)
Panamera 970.1     (2010-2016)
If new steering wheel is 95B/991.2/718/958.2 style,please select STMV1/STMV1-H adapter.
If you have a 997.1, you will need to upgrade the steering column module to 997.2 (997.613.289.00/997.613.289.01), without steering heating support. Heating is currently not available for 997.1. This is details about 997.1 upgrade to new steering wheel https://gpsadapter.us/blogs/installation-guide/997-1-upgrade-to-997-2-steering-wheel-control-module-coding-guide
We do not guarantee adapter will work with aftermarket stereos. There is a possibility, though if you already have it working with a stock steering wheel that it may still work without having to do anything. But if it doesn't, you will need CANBUS decoder for example, pioneer, or Alpine. https://mrcanbus.com/products/paser-unican-plus-steering-wheel-control-canbus-interface
*Original with sport style steering wheel car upgrade multifunction steering wheel,need coding the vehicle steering control module from sport style wheel to multifunction,input "Multifunction enable code" activate MF by PIWIS. (If original equipped sport design steering wheel (With PDK shifts paddles version) and sport chrono package,no multifunction enable code needed).
*Steering wheel heating need steering control module(including clock spring) and wheel support heating function.If need upgrade none heating wheel to heated,please replace clock spring with heating support,PIWIS activate heating function needed.
*Adapter Installation and coding guide here
We offer free shipping worldwide with DHL/Fedex's "EXPRESS WORLDWIDE" service and you will receive a tracking code when shipped
*Customers may need to pay their local import duties.
Is this too confusing? If it is, please email(info@gpsadapter.us) or messenger us. Include a good photo of your old and favorite new steering wheel. We will be happy to help.