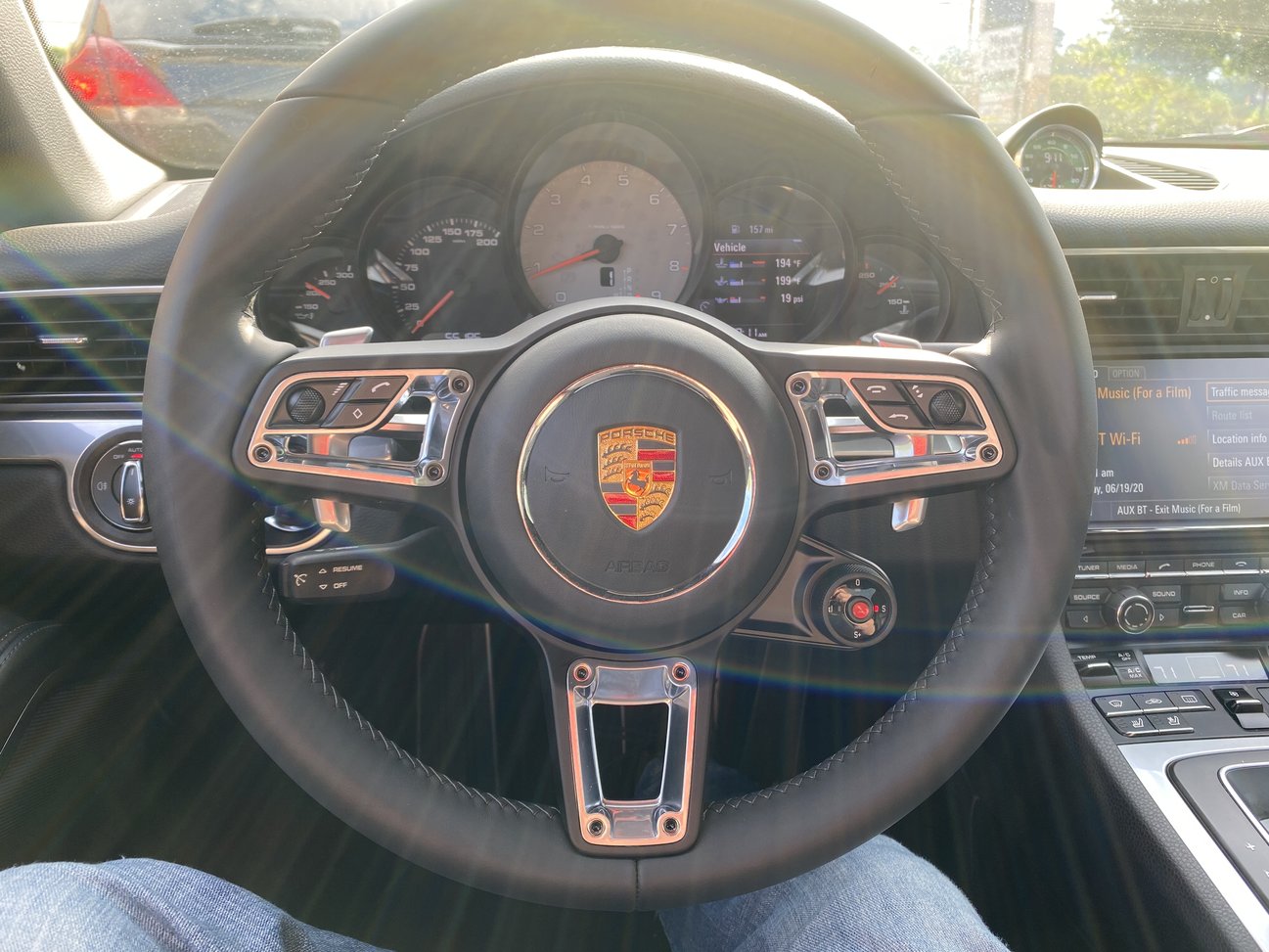 Adapter-X
Add 'Mode Switch' control works in 991.1/981.1/958.1 by Adapter-X adapter kits, easy change drive mode and PSE.
More about Adapter-X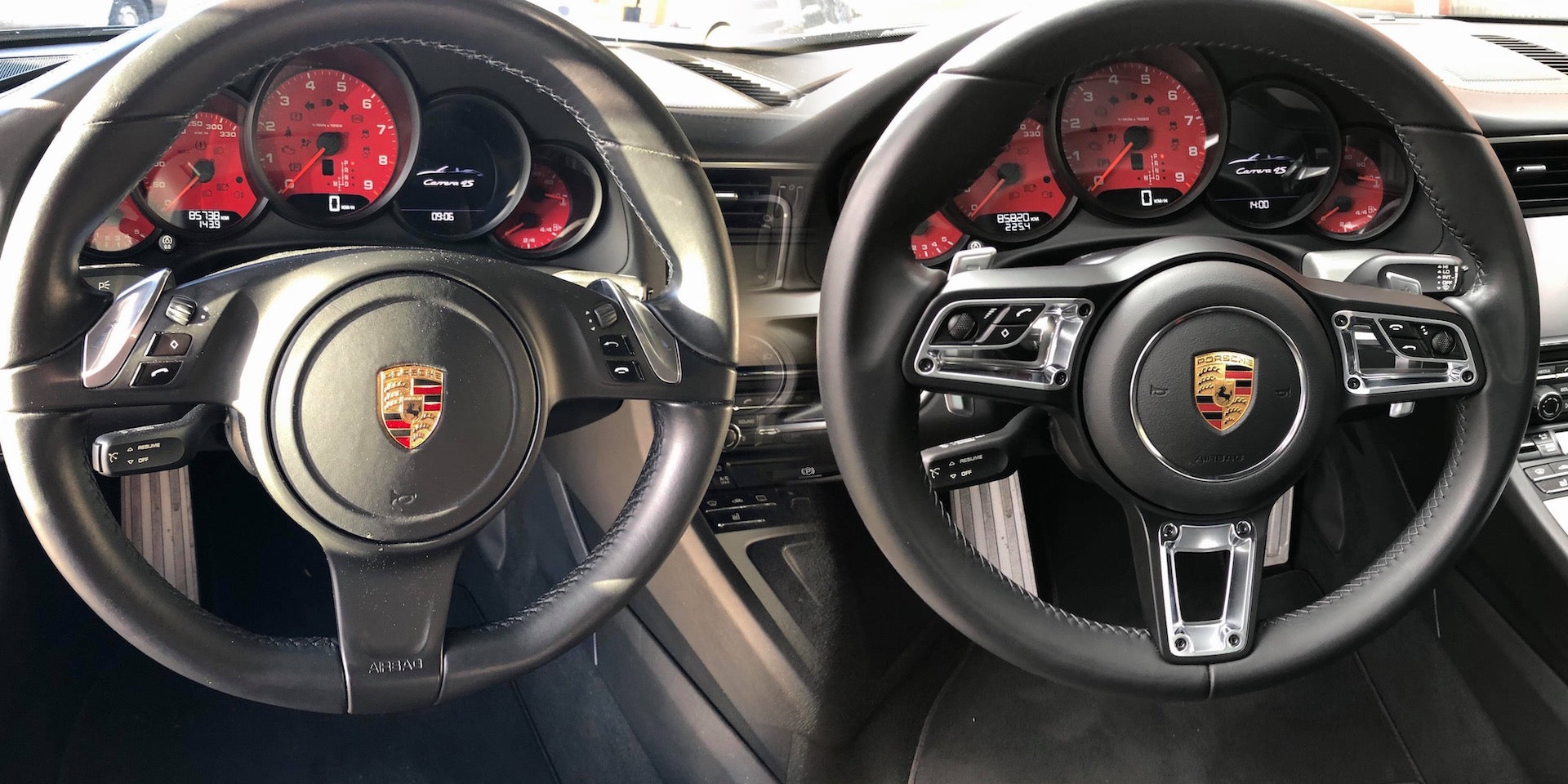 997/991.1/981/958.1/970
Upgrade to 991.2/718/Macan style steering wheel without Mode Switch
STMV1/STMV1-H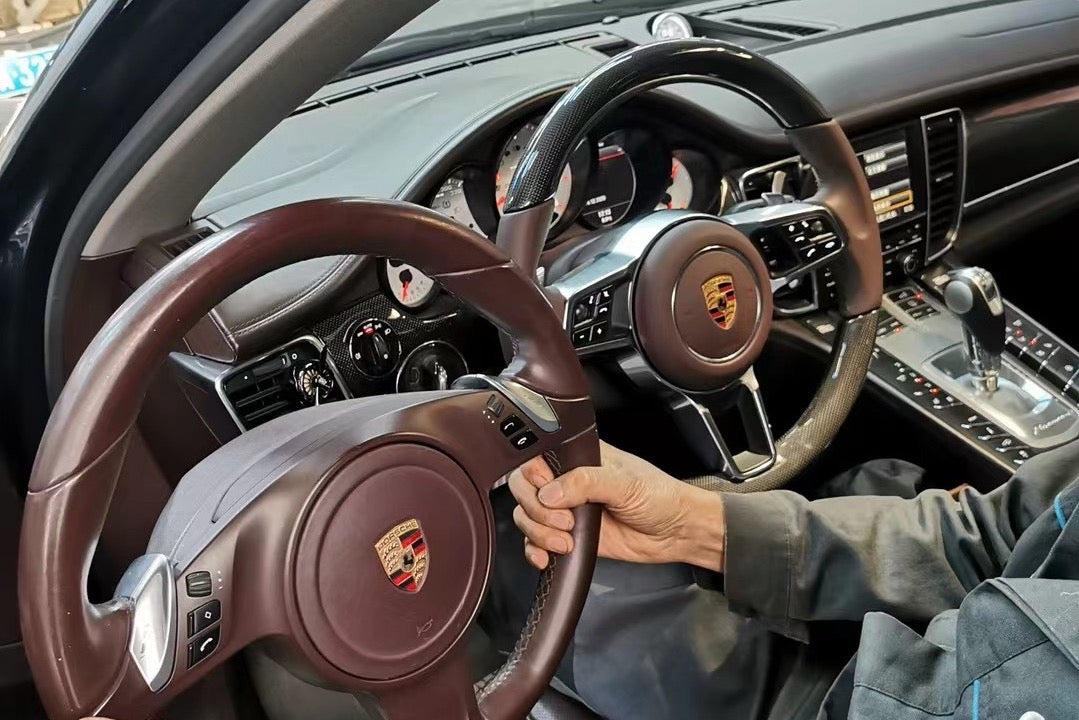 STMV1-971
STMV1-971 adapter support upgrade steering wheel to 971 style(Without mode switch control support)
Video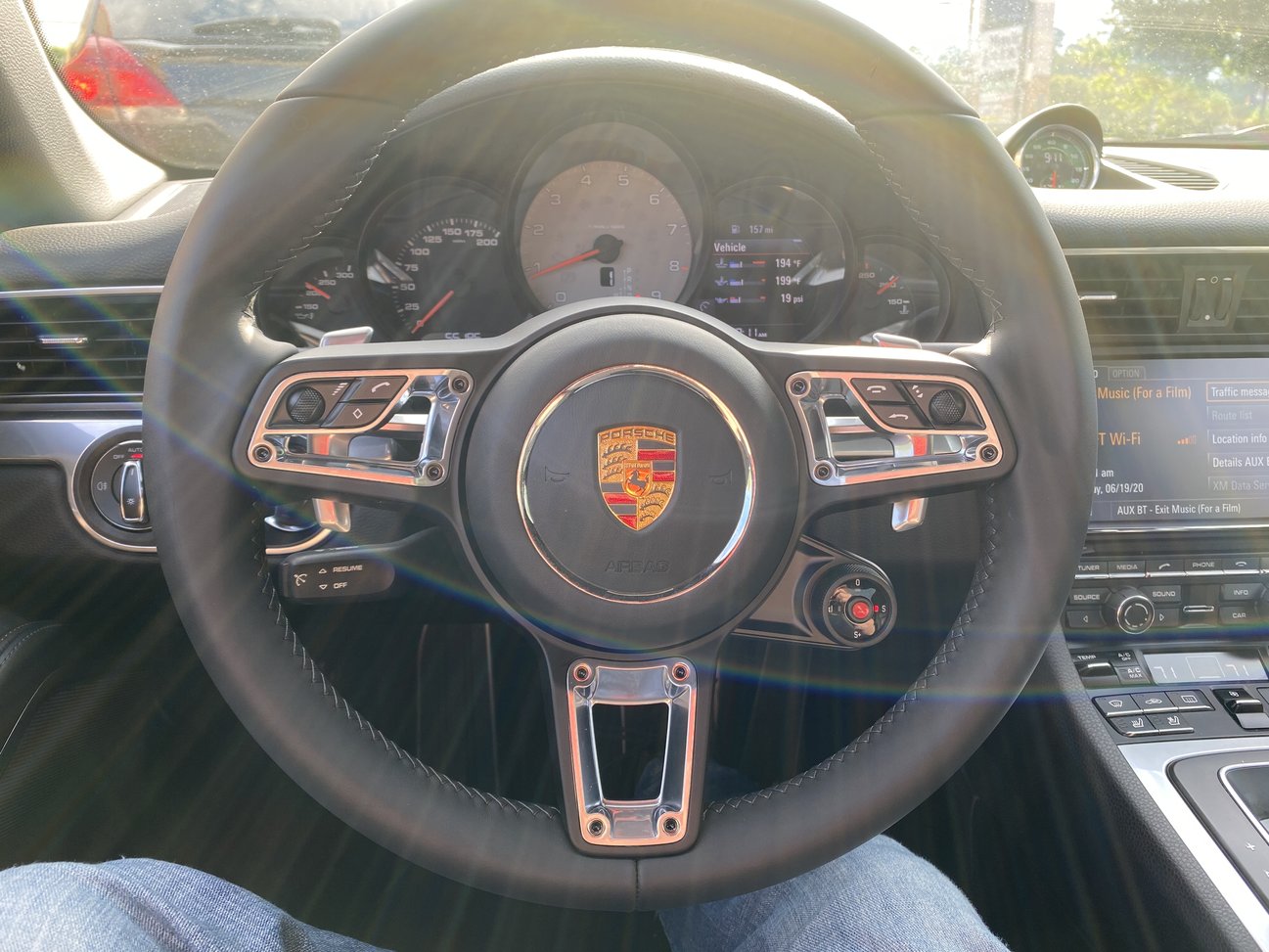 Blog posts
Adapter-x add mode switch dial control drive mode to Porsche 991.1/981/958.1

Read now

Found a interesting setting in PIWIS2 engineering mode for instrument menu, can enable icons in menu title as blow: How to: Set 'Icons in der Titelzeile sichtbar' in 'Kombiinstrument' to 'Ja' as this   Instrument cluster display Sport/Sport Plus:  ...

Read now

The mode switch on the steering wheel, derived from the 918 Spyder, is equipped in the 991.2/718 and the latest 971/9YA with the Sport Chrono Package. Four driving modes are available to choose from: 'Normal', 'Sport', 'Sport Plus', and 'Individual'....

Read now
Support
Adapter installation guide PDF DOWNLOAD HERE  14/Jan/2021 V2.8

Read now

How to replace steering control module and coding active functions, how to calibrate steering angle sensor

Read now

Porsche 991.1/981/970 original equipped Sport Design Steering Wheel (with PDK shifts paddles version) and with Sport Chrono Package, can be upgraded to multifunction without needing a "Multifunction enable code". There is no ◊ button setting menu in the instrument display, a simple...

Read now
Testimonials
This thing rocks! I got the adapter four days after ordering, and installed it in the new GT Sport wheel last night, then this morning I swapped out the wheels, and the multi-function buttons work just like factory. I'm totally satisfied and pleased to get this working after the dealer couldn't manage to do so. Great product and service!
Bill Mitchell
perfect!!

I order it Friday and receive it mondey from China to Europe. It is brilliant! Working perfectly on my 2011 Cayenne Turbo MF + heating Very easy to install if you know what are you doing . Took me around 30 min to install adapter into new steering wheel and 10 min to swap wheels.
LAwR
This product does exactly what it claims to do. Brilliantly designed to fit snugly in a void within your steering wheel. Connection is very simple and the fitting instructions are easy to follow. The customer service, should you require it, is nothing short of outstanding. Anyone who buys this product can be reassured that they will have better 'back up' than most big companies. Fantastic product.
Karl from UK
worth every penny!

if you are on this page, you probably already realized the pre "918-insinpired" porsche steering wheel looked like absolute crap compared to all these new ones coming out. There are tons of post on the porsche forums from members asking how to retrofit the newer style and boy, did GPS deliver! I have a 2014 Cayenne GTS with the MF/Non heating and I almost wanted to trade in my car so I could put my hands on the newer steering wheel, but now I don't need to! All I needed to get was this GPS adapter, new steering wheel and new airbag. I took it to a professional tuner shop who did this install under an hour and now the car is so perfect, everything works, MF, the buttons light up, the paddles all work and no warning light. if you are on the fence, read up a bit on it so you know what's involved and just get it! you will not regret it and GPS answered all my questions almost instantly and all the questions you will have getting this installed, he's probably seen it all. Now I don't envy the service loaners with the new steering wheel, I love my car so much more now, it's just perfect
kechang from US
Search
Use this section to help customers find the products they're looking for.