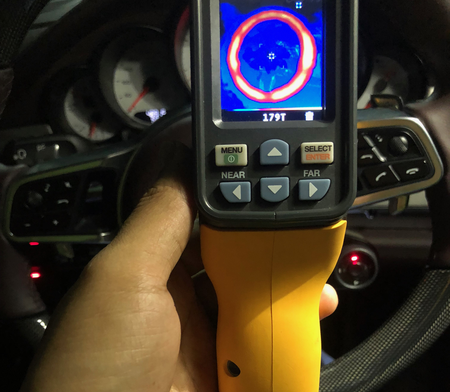 Steering wheel heating upgrade
Once you've enjoyed a nice, warm steering wheel on a freezing day, you don't want to go back to clutching anything that isn't heated.
Our adapter support latest steering wheel heating upgrade and fit,warm up to 39-40ºC in 2 minutes and keeps.
Fits new steering heating function need replace resistor in heating switch circuit board,this resistor very tiny,need right soldering tool do this job.If you have some soldering experience,not so hard.
Since 16/Apr/2018,we ship modified resistor heat switch with heating supported adapter kits(STMV1-H),just replace original switch of new steering wheel,no soldering works needed anym.
Naturally, even if your Porsche doesn't have a steering-wheel heater to warm your hands, you can upgrade to heating steering wheel by adapter,new clock spring with heating and heating active code needed. Details about add steering wheel heating https://gpsadapter.us/blogs/installation-guide/add-heating-and-multifunction
If you are interested in this or have any questions, feel free contact us.